We're here
to help.
Scroll down to browse the answers to some of our most frequently asked questions.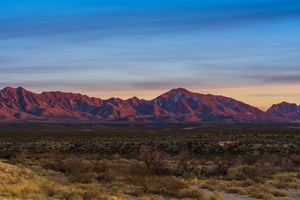 Cannabidiol (CBD) is a non-intoxicating ingredient in cannabis derived from the hemp plant. CBD is well known for its soothing and nourishing effects when applied topically.
CBD oil has naturally occurring vitamin E, cannabinoids, and fatty acids which contribute to nourished and healthy looking skin.
No. Our products boast high levels of CBD, which is non-intoxicating and won't result in a high. Both CBD and THC have the exact same molecular structure: 21 carbon atoms, 30 hydrogen atoms, and 2 oxygen atoms. A slight difference in how the atoms are arranged accounts for the differing effects on your body. While THC has intoxicating effects, CBD does not. Instead, it is balancing so you can carry on throughout your day feeling like yourself.
COA stands for certificate of analysis. It is a verified document provided by a third-party lab that shows the ingredients and potency of the product in question. COAs for all of our CBD products are available. Our broad spectrum hemp CBD extract is lab tested to ensure compliance with federal and state limits of 0.3% THC, and the final product contains non-detectable levels of THC per industry standards.
Since deodorant is a product that many of us wear daily, you're adding the natural benefits of organic hemp cannabinoids straight to your skin and morning routine. CBD oil has a calming effect on our sometimes sensitive armpit skin from shaving, vigorous workouts and stress.
Each stick contains no less than 230mg of organic CBD.
While research is ongoing, CBD appears to be especially beneficial in hydrating and moisturizing dry skin. Our Comfort Bar® combines hemp seed oil and apricot kernel oil which have beneficial fat structures for our skin.
We use organic broad spectrum hemp extract for its full phyto-cannabiniod profile, which includes CBD. Hemp extract comes from the flowers of the plant. By contrast, hemp seed oil is derived only from the hemp seed and does not contain CBD. It is, however, packed with healthful oils and fatty acids making it ultra-nourishing. 
Hemp seed oil is made from the pressed seed of the hemp plant. It is considered non-comedogenic and less likely to clog pores than other oils on the market. It does not contain CBD. 
Broad spectrum means you're getting a wide range of naturally occurring compounds from the hemp plant, but typically no more than trace amounts of tetrahydrocannabinol (THC). 
We use CBD derived from broad spectrum hemp extract which does not contain detectable levels of THC. You can view the Certificates of Analysis for our CBD products here. During the extraction process, the THC is carefully removed, leaving behind all of the benefits of the plant. Despite this highly effective extraction, we can not guarantee that this product will not show up on a drug test and encourage you to do your own research regarding broad
spectrum CBD.
Proposition 65 is a unique California law that requires businesses to include a warning on any products that contain quantifiable amounts of over 800 possible chemicals, many of which are naturally occurring. Since this is a unique and state-specific law that only applies to California, we are obligated to place a Prop 65 warning on all products which are shipped to that state. For this reason we have opted to place a warning on every product, so we can easily comply with Prop 65. 
We assure you that our products are safe, and we thoroughly test all of them to comply with federal and industry standards for safety. We prioritize selecting and partnering with high-quality manufacturing partners to ensure the safety of our products. Humble Brands works closely with these partners to meet and exceed federal regulations for quality. 
Beta-myrcene is found in small doses naturally in hops, citrus fruits and hemp and acts synergistically with CBD and THC.
We currently ship our CBD products to most states and Puerto Rico USPS addresses with the exception of Iowa, Alaska and West Virginia.
We are happy to offer free shipping on orders of $25 or greater.
For all other orders, we have a $3.99 flat rate shipping fee.
Once we receive your order, it is packed and shipped promptly from our Taos, NM HQ. Shipping typically takes 5-7 days.
We are proud to offer a 100% satisfaction guarantee on all of our products. If you are unhappy with a product for any reason we will happily issue you a full refund. Please reach out to hello@humblebrands.com to initiate a refund or exchange.
It's important to note that we can only issue refunds for products purchased through our website. For customers inquiring about a refund for a product they purchased at a
retailer, we encourage you to communicate directly with the store to inquire about a refund.
Unfortunately, we do not currently ship to Canada.
We tried shipping to Canada and the customer experience was not up to our standards. Many packages were getting lost and never made it to their destination or past Canadian customs. We would love to try again in the future when we can guarantee a better experience for our Canadian customers!
In the meantime, we partner with two fantastic local Canadian retailers who offer online ordering - The Truth Beauty Company & The Eco Den. Our products are also sold in Marshalls and Winners with fluctuating inventory.
Have Another Question?
If you were unable to find the answer to your question above, please reach out to our Customer Care team and we'll be happy to help.